So we knew going into the shoot that there was one certain visual effect we were going to have to add. It stemmed from having two actresses play the 'same' role. Jennifer Russoli is playing the older Dr. Susan Carter and Kayli Tolleson is playing a younger version of Susan. Jennifer was cast in the role last January but Kayli wasn't cast until roughly August. I'd been wanting to work with her for quite sometime and this role seemed a perfect opportunity. (I later found that Jennifer and Kayli had already played Mother/Daughter in another film.)
However, with this casting, there was one small glitch. Can you spot it?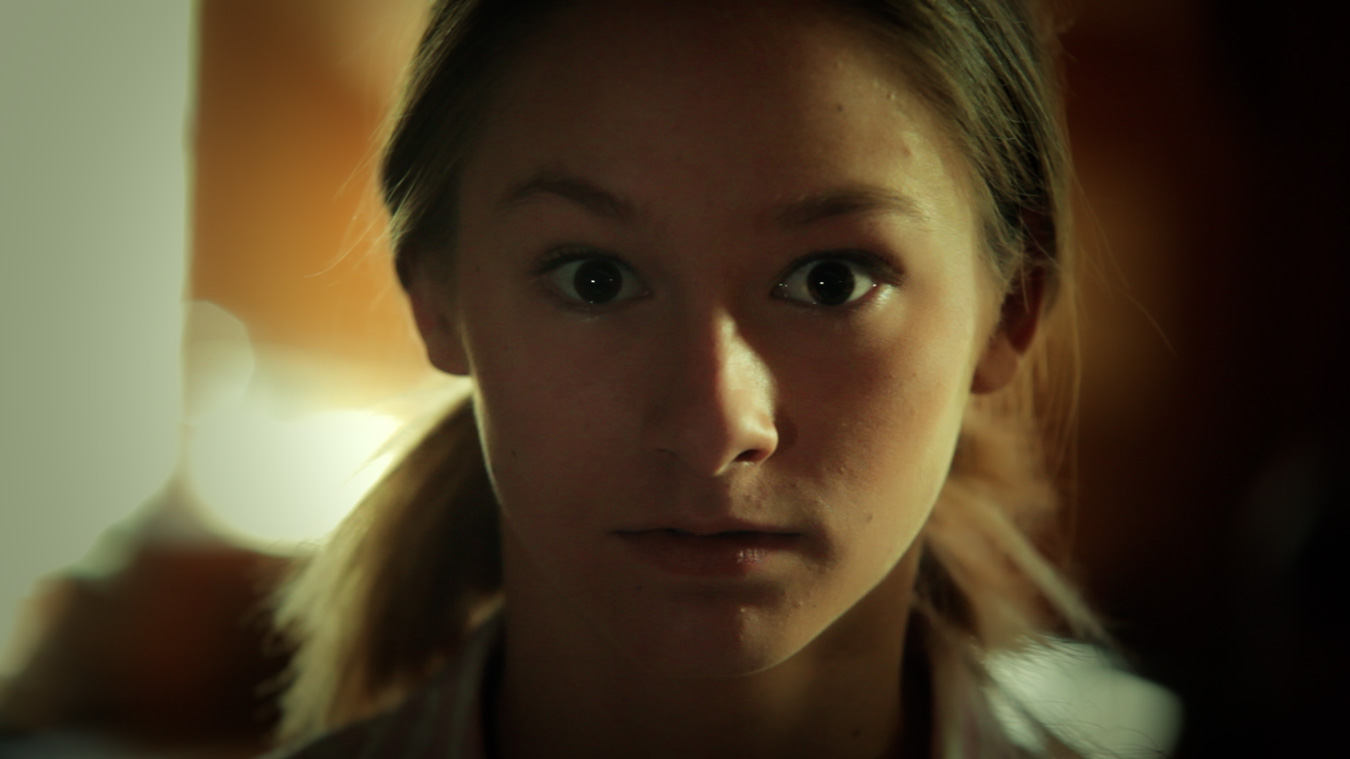 Anyone who knows or has seen Jennifer Russoli (see "FACES" or "No-Good Maxine" for reference) on screen knows she's got gorgeous brilliant blue eyes. Since Dr. Carter is also in the feature, the option of coloring her eyes brown instead wasn't really an option. With a small budget we only had two options: ignore it or do it in post. Here's the result.